i am thee captain, you are not my first mate.
Who am I?
---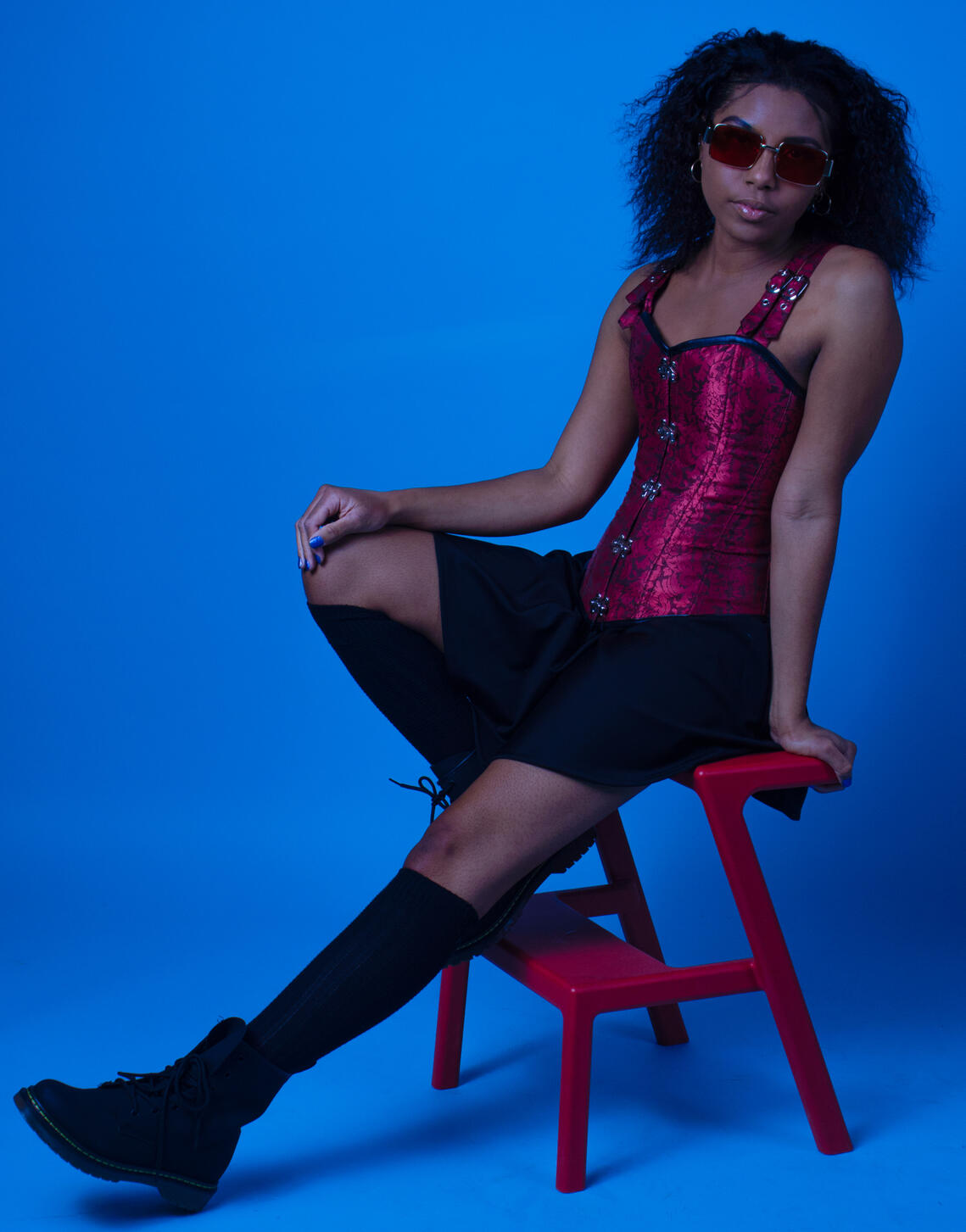 Hi, I am Harriyanna Hook, and I am an overall entrepreneur. I am a model, actor, voice actor, writer, producer, and content creator. I am best know for my YouTube channel named after myself, that currently has over 104,000 subscribers.
fun things about me!
---
My interests: stories with female leads, coming of age genre, horror movies, youtube video essays, fashion, magazines, old hollywood history, the stripper industry (is that what it's called?), fanfictionSome of favorite fictional characters:Harry Hook, Onpu Segawa, Kyoka Jiro, Ty Lee, Evie Grimhilde, Uma from Descendants, Lili Deville from All Grown Up, Jamal Turner, Nathalie Sancoeur, Alix Kudel, Juleka Couffaine, Momo Yaoyorozu, Mt. Lady, Bubbles, Buttercup, Freddie Benson, Starfire, The Man With The Yellow Hat, Nancy Green, Rose Lavillant, Misaki Kirihara, Panty Anarchy, CJ Hook, Captain Hook, Miwako SakuradaMy favorite tv shows (including anime, western animation, and live action):
One On One, ICarly (2007), Deadly Women, Moesha, The Parkers, Teen Titans (2003), Ojamajo Doremi, W.I.T.C.H., Shake It Up, The Boondocks, Total Drama, Darker Than Black, Trese, Never Have I Ever, Paradise Kiss, Little Witch Academia, Rainbow HighMy favorite movies:
Descendants (the first movie only), Sleeping Beauty (1959), Scream, Pretty In Pink, Let Me In, Selah and The Spades, Blow Up, Jump In, Run Lola Run, Cat People (1942), The Hunger Games Catching Fire, Suicide Squad Hell To PayMy favorite albums:
Sour by Olivia Rodrigo, 8701 by Usher, Crybaby by Melanie Martinez, Southern Hummingbird by Tweet, Elixir by Cyberlust, Tina Snow by Megan Thee Stallion, Ungoldly Hour by Chloe X Halle, 3LW by 3LW, The Cheetah Girls 2 Soundtrack, Trilogy by The Weekend, B-Day by Beyonce, The Gift by Beyonce, Headstrong by Ashley TisdaleThings I have big interests in, but aren't my favorites:
Miraculous Ladybug, My Hero Academia, Studio Ghibli films, Adult Swim, Victorious, Bojack Horseman, Bob's Burgers, Lucky Star, The Clique book series, Dead Note, Cowboy Bepop, The Office, Bakugan
faqS!
---
Please read this before asking me anything, thank you.Where are you based?
Atlanta,GA.Do you have a life outside of YouTube?
YES. Youtube is not all that I do. I am a college student, I have a day job in the film industry, I freelance with acting and modeling, I am working to self publish my books, and I literally have a store.Can you make a video on _____?Before you ask can I make a video on something, please check to see, cause plenty of times people ask me to make videos on things I have already covered. Also if I ignore a request over and over, I either didn't get to it, or I didn't care to cover the subject.What is your sign?
I am a Sagittarius sun, Pisces moon, and Aquarius rising. Also, my mars is in Libra.How old are you?
23.How long have you been on YouTube?
Since 2014. But 2015 was when I became serious about it.You didn't say what I wanted you to in your video, why?
I am allowed to think myself, I have my own thoughts and opinions. Stop getting upset cause I don't like or dislike a fictional character. It's not that deep.What happened to your discord server?
I had to shut it down. Too many rude people.Why can't I call you by your legal name?
Harriyanna is my stage name and I want to be referred to by my audience as such. You can call me Harri for short, or Captain, those are fine with me. This is part of way of setting boundaries with my auidence. If you call me by my legal name and I don't know you, I will correct you. If you keep doing so, I will block you.What do you sell in your store?
Lipglosses (homemade), nail polishes (homemade), jewelry, buttons, and clothing (customize by me).What's taking you so long with The Progenies?
1. I am dealing with a lot in my personal life.
2. Film production is not cheap. We barely got donations so I had to work extra hard to get the money for the project.
3. I need a bit of a break from it.
Contact
---
If you are interested in working with me, send me an email! Serious inquires only. No fan mail please. Also, if you are looking for me to promote your brand on my YouTube and Instagram, I do not promote for free. I do not do unpaid sponsorships.